Launch of Open Intelligent Electrical Vehicle Research Center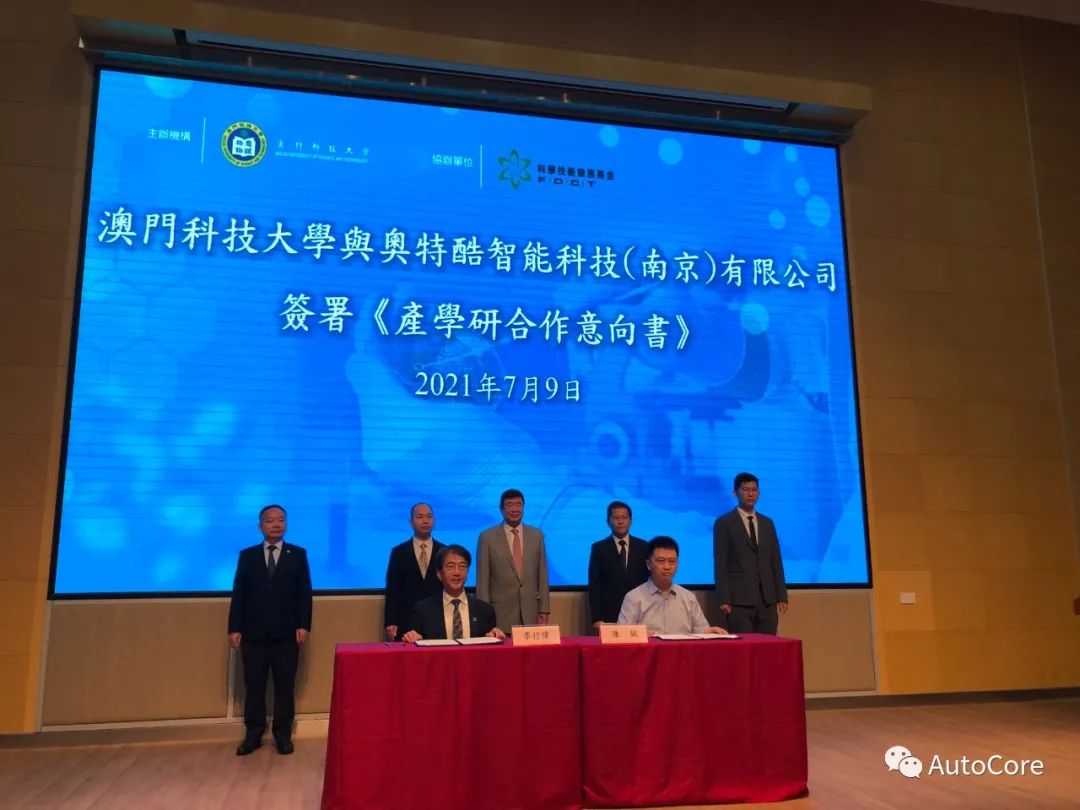 From the very outset of founding AutoCore, with our partners, we are optimistic for a future where intelligent mobility is available to all, not just for a selected few. To this end, today Macau University of Science and Technology (MUST) and AutoCore are proudly announcing the establishment of Open Intelligent Electrical Vehicle Research Center (OIEV RC).
OPEN. We believe in diversity in innovation hence committed to making a difference, to deliver cutting-edge technology in an affordable way, to foster collaboration where others choose to do behind close doors.
INTELLIGENT. We see a world where intelligent vehicles are an integrated part of our daily lives instead of only in the showroom; we see a world where new products and services are being produced much faster, cheaper, and safer than before because we can overcome monopolistic powers in the market.
GREEN. We see a world where technology really accounts for human life quality, not just the ones who own it but also the ones who are impacted by it. New-energy vehicles such as EVs will help us achieve that.
Macau University of Science and Technology, a shiny young star founded in 2000, ranked among 251–300 in the Times Higher Education World University Rankings 2021, has rapidly developed into a multi-disciplinary university in Macau and is also ranked among the Top 21 Youngest Universities in the Greater China. With top talents from all over the world, MUST offers world class education and has the strong foundation and elite researchers for such purposes second to none.
MUST's Faculty of Information Technology has diverse research areas including machine learning, artificial intelligence, data analytics, cloud computing, computer graphics and visualization, networking and communication, decision support technology, and knowledge engineering. Computer Science at MUST is ranked between 101-125 among 827 universities in the world by the 2021 Times Higher Education World University Rankings By Subject. On July 8th 2021, it reaches ESI top 1%. The Faculty awards academic degrees including bachelor's degrees in Computer Science, Electronic and Information Engineering, and Software Engineering; Master's degrees in Computer and Information Systems, Communication Engineering and Data Science; and PhD Degrees in Science, Artificial Intelligence, and Advanced Networking.
OIEV RC will be built upon three open platforms:
Open Hardware EV platform enabling multiple types of vehicles
Open Software EV platform enabling software development for intelligent mobility
Open Computing EV platform enabling intelligent computation including multiple sensor perception, fusion, decision making and planning
Through such platforms, we will enable the researchers to conduct their work at the bleeding edge, to offer an open canvas for the brilliant minds, to tackle the toughest challenges the industry is facing, to equip the students with best in class technology and access to the widest spectrum of career opportunities.
This is a new beginning for which we are full of hope and expectation - the best is yet to come!